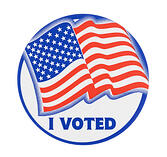 By Thomas Mangan, CEO, United Benefit Advisors
UBA and CFO magazine weigh in on the health insurance exchange market in the face of health care reform
Today marks a historic milestone in the leadership of America as millions of people head to the polls to elect or re-elect our president. Even in spite of the devastation left behind by Hurricane Sandy, voting is a priority on this day and in particular this election year. The resulting impact on our industry will be great; either we will have to fully implement the Patient Protection and Affordable Care Act (a.k.a Obamacare), or we will be figuring out what to do once it is repealed. Either way, the stakes are high and the changes will be intense.
One area sparking some controversy has to do with "health insurance exchanges," a relatively new phrase for a concept that's been in existence for a while but recently made hot under the PPACA and introduction of state and federal exchanges.
I'm honored to say that UBA had the chance to weigh-in on this topic in a three-part feature series with CFO Magazine. The article explores "to what extent Corporate America will embrace this emerging method of delivering employee health care," fleshes out the pros and cons of private exchanges, and examines the vendors and products in the market.
Whether or not you agree with the points in the article, one thing is clear: A revolutionary transformation may be happening, and today's historic vote bears a lot of weight on the future of employee benefits.
As I said in the interview, I'm thrilled by what's happening right now. Our industry went from tip-toing into the new millennium to skydiving into the Super Bowl half-time event - there is no doubt in anyone's mind that health care is center stage in this election. It has never been more important for employers and brokers to know the market and options available.
I invite you to read the full CFO magazine article online now (or in the December print edition) then take a look at the many resources UBA is making available to help employers in this critical time.
And of course, if you have not already, please cast your well-earned vote. See you at the polls!
Part One: http://www3.cfo.com/article/2012/10/health-benefits_private-health-insurance-exchanges-aon-hewitt-liazon-bloom-ehealth-extend-sears-darden-redbrick-exostar-hooklogic?currpage=1
Part Two: http://www3.cfo.com/article/2012/10/health-benefits_private-health-insurance-exchanges-aon-hewitt-bloom-health-sears-darden-lek-exostar-hooklogic-abir-sen-ashok-subramanian-liazon?currpage=1
Part three: http://www3.cfo.com/article/2012/10/health-benefits_private-health-insurance-exchanges-aon-hewitt-liazon-bloom-eheath-sears-darden-abir-sen-ashok-subramanian?currpage=1