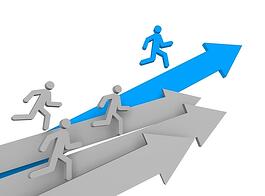 By Mick Constantinou, Advisor, Employee Benefits
Connelly, Carlisle, Fields, & Nichols, A UBA Member Firm
Employers may or may not be looking to attract new employees in today's economy, but they certainly need to retain the good ones they have and create a culture that inspires team members to give discretionary effort and do more than the minimum required.
Quality employer-sponsored health benefits remain highly valued by employees. A poll earlier this year by the National Business Group on Health found that employees' satisfaction with their employer-provided benefits either rose or remained stable in 2012 compared with 2009, despite increased cost sharing.
Increasing compliance and costs may prompt some employers to eliminate health care coverage in the future and send their employees into the potentially inefficient health insurance exchanges. Despite the hassles of health care reform, other companies will choose to continue to provide market value – benefits and compensation – to attract, retain and maintain a productive workforce. Specifically, industries that compete for specially trained, certified or licensed talent (CPA firms, engineering firms, architecture, professional services, etc.), and companies that make significant investments in employee development and training programs will continue to provide market value.
While there are countless sources for determining market value in compensation, there is a growing need to be able to determine market value with employee benefit programs as part of total compensation. Employers are still left with the question, "What are other companies/industries like mine doing with their benefit programs?"
With responses from 17,905 health plans sponsored by 11,711 employers nationwide, the 2012 UBA Health Plan Survey is the nation's largest and most comprehensive survey of plan design and plan cost benchmarks. As the largest survey of its kind, the UBA Health Plan Survey defines benchmarks by a greater number of specific industries, regions and employer size categories than is available from any other resource. Employers can get inside access to the hundreds of thousands of granular, relevant pieces of data on a state, regional and industry basis. The data helps employers remain competitive in their local markets, negotiate their rates and communicate their plan advantages to employees and potential recruits.
In terms of employee benefits, some key data points for companies to benchmark include:
• Types of health plans being offered (HMO, PPO, CDHP, etc.)
• Number of plan options
• Prescription benefits
• In-network and out-of-network out-of-pocket maximums
• Annual employer contribution strategies
• Employer cost-containment strategies (i.e. HSAs, HRAs, FSAs, MERPs, etc.)
• Average renewal increases
By necessity, talent pools are becoming savvier consumers when it comes to understanding employer benefit offerings and their market value relative to total compensation. Merely saying, "We offer employee benefits," is not enough. As health care plan offerings and the federal regulatory environment become more complex, benchmarking data such as the 2012 UBA Health Plan Survey have become increasingly critical for employers looking to manage their health care benefit programs effectively and retain the best talent.