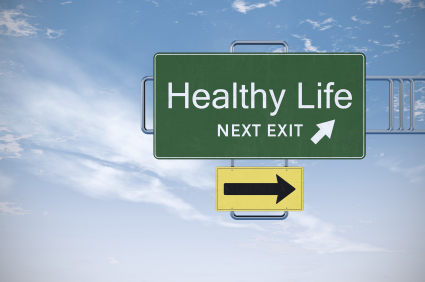 Peter Freska, CEBS
Benefits Advisor
The LBL Group, A UBA Partner Firm
With the recent issuance of proposed rules for wellness programs under the Patient Protection and Affordable Care Act (PPACA), employers may start to rethink their wellness campaigns. Perhaps they may even think about initiating one. As most of us know, wellness programs without a "carrot or a stick" don't work. Well, beginning in 2014, employers have up to 30 percent of the total cost of coverage for reward or penalty in wellness programs. Additionally, they have up to 50 percent reward or penalty for smoking cessation programs.
So, the question is: Will these new PPACA rules help drive wellness? It is important to note that the five elements of a wellness program must still be adhered to:
1. The value of the reward to the participant must not exceed 30 percent of the TOTAL cost of coverage (starting in 2014)
2. The program must promote health or otherwise prevent disease/chronic medical conditions
3. Individuals must be allowed to qualify for the reward at least once per program year
4. The program must provide a "reasonable alternative" for those unable to satisfy the standard for medical reasons
5. Plan materials must state that alternatives are available.
With these five elements of wellness, employers still have quite a task ahead of them. The latest United Benefit Advisors (UBA) Health Plan Survey found that more than 58 percent of employers with 1,000 or more employee are offering wellness programs. And, that employers with 500 to 999 and 200-499 are at 47.7 percent and 37.8 percent respectively. This leaves the lowest percentage at 8.3 percent for employers with three to 24 employees. The largest increase (just over 20 percent) came from employers with 500-999 employees.
As employers continue their efforts to develop wellness programs that make a difference, they will need to consider the different elements and the different incentives within their program. The increased incentive of up to 50 percent for smoking is worth considering, especially when we consider the numbers. According to the Centers for Disease Control and Prevention (CDC), there are still 45.3 million adults in the United States that smoke. This number, combined with the new rules (50 percent reward or penalty for smoking cessation), gives employers the incentive needed to develop a great "carrot or stick" smoking cessation program. Imagine how an employer could impact their health premiums if they did not have any smokers (CDC: "Cigarette smoking is the leading cause of preventable death in the United States, accounting for approximately 443,000 deaths, or one of every five deaths, in the United States each year.") This tobacco use builds on a list of diseases including multiple cancers, emphysema and bronchitis. Second hand smoke contributes to pediatric illness bringing the responsibility of tobacco use on medical cost to about $96 billion per year and another $96.8 billion in lost productivity, according to the CDC.
So the question now becomes: What is your employer doing to utilize the new toolbox that PPACA is presenting? Will wellness program adoption rates continue to rise? What kind of smoking cessation programs does your employer already have in place, and can the new incentive be built in to them? Also, some states have "lifestyle" laws that could protect smokers. For example, consider the "California Lifestyle Laws." This area is currently not a direct factor relating to this matter; however, employers should be aware that it is possible that employer-based smoking cessation programs could be held by the courts to be "discriminatory" against smokers under the two California Labor Code provisions that make it illegal for an employer to "discriminate" against protected classes – which include people who are addicted to smoking (i.e., smokers) [CLC §96(k) and 98.6]. As you can see, there are many questions to answer, and developing a proper plan is the best way to ensure a positive program outcome.