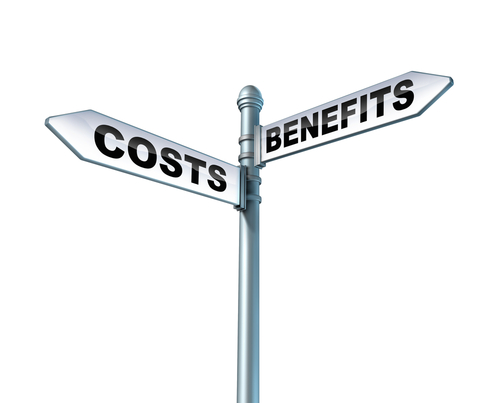 David Ortloff, from Dillingham, A UBA Partner Firm
We've heard President Barack Obama claim that "Obamacare" will lower the cost of health care for Americans. After all, those last three letters in PPACA stand for "Affordable Care Act."
With the major regulations of health care reform legislation scheduled to kick in on Jan. 1, 2014, many employers are trying to get an idea of the financial impact on medical premiums due to these new rules. Many of these curious employers are already in compliance with PPACA (offering good coverage for their employees without charging them too much for coverage) -- they just wonder what the net result will be on their premiums with all the moving parts of the legislation.
Today, let's look at a couple of those moving parts that will begin to shake, rattle and roll on Jan. 1, 2014:
The PPACA imposed federal Carrier Tax will be levied starting in January 2014. This new tax is slated to cost U.S. medical carriers around $8 billion in 2014 and $14 billion annually by 2018. Of course, medical carriers paying the new tax will pass the cost on to their customers in the form of higher premiums. (This tax is in addition to the risk and reinsurance assessments, that will apply to both fully insured and self-funded plans.)
Another major factor in pricing of group medical premiums beginning in 2014 are the new proposed underwriting guidelines that were released by the IRS on Nov. 20. These proposed guidelines would only allow carriers to use four factors to vary premiums for small-group medical coverage… 1) age (within a 3-to-1 ratio for adults); 2) tobacco use (within a 1.5-to-1 ratio and subject to wellness program requirements); 3) family size; 4) geography.
All other underwriting factors that are currently used by carriers, such as pre-existing conditions, health status of a group, claims history of a group, duration of coverage, gender, occupation, employer size and industry would no longer be allowed to be used by insurance companies to increase premiums for those groups seeking insurance.
So what does this mean? For many groups, (especially those who are healthy, young and from a favorable industry) the starting price of coverage will simply be higher because the carriers would no longer be allowed to increase premiums for seven of the 11 underwriting factors they currently utilize.
Bottom Line: A likely premium increase of 5 percent to 25 percent will be the net result of the carrier tax and the new proposed underwriting guidelines to more than half the fully insured small groups (under 100 EEs) in the marketplace.
If a group is a good candidate for partially self-funding their group medical coverage, most of the impact of the carrier tax and new underwriting guidelines could be dramatically reduced. If you haven't considered partially self-funding your group medical coverage, get in touch with your local UBA Partner Firm to discuss whether or not your company would be a good candidate for this approach.