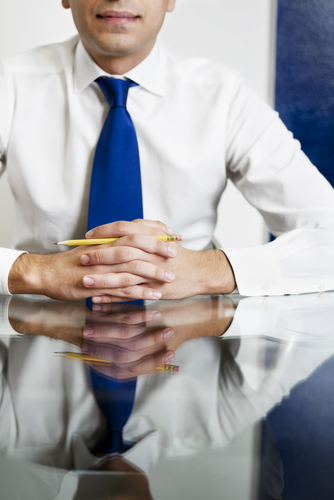 Gary Jurney, CLU, ChFC, AIF®
President, Kainos Partners, A UBA Partner Firm
As an employer that offers a company sponsored retirement plan, you are acting in two different roles. The first is as a plan sponsor providing a key employee benefit plan. More importantly, you are also likely performing the role of a fiduciary to your company's retirement plan. As such, you have certain responsibilities to ensure optimal investments, reasonable fees and informed participants.
Unlike your health plan, which "screams for attention" every 12 months, the 401(k) can sometimes not receive the attention it needs and deserves. Many companies may have begun their retirement plan several years ago, possibly through a direct relationship with a retirement plan vendor. Therefore, when it comes to a regular review of this important benefit plan, it may be wise to look for some objective assistance.
In addition, as a greater amount of responsibility is placed upon employees to manage their retirement needs, the percentage of employers that offer access to financial advice continues to grow. According to research from the UBA Employer Opinion Survey, the majority of all employers, regardless of the number of employees at their company, now contract for in-person consultations with financial professionals to help employees review their investment options. Only 18 percent of the employers polled indicated that they do not provide employees' access to any type to financial advice.
If you do not have a retirement plan advisor or if you are looking for a new one, here are some key points to create a best-practices retirement plan that helps protects you from liability and loss while promoting positive participant outcomes.
A good advisor has the following attributes:
- Retirement plans experience that demonstrates a true specialty in retirement plan consulting.
- Independence to evaluate funds and service providers objectively and without conflict of interest, independent of your service provider.
- Offers to serve as a co-fiduciary by acknowledging this status in writing and as it relates to the selection and monitoring of investments.
- ERISA expertise that can help guide you through the law's requirements.
- Plan design expertise to help plans maintain qualified status while continuing to meet the goals and objectives of your organization.
- Investment expertise with a documented process that demonstrates the ability to evaluate, select and monitor fund performance.
- Knowledge of the provider marketplace and a knowledge of plan fees, expenses and revenue sharing so that the advisor can properly benchmark your plan among other service providers.
- Enrollment and education support with the ability to meet with your employees on-site to promote better understanding of investments and asset allocation.
- Documentation system to assist you with procedurally with important items such as meeting minutes, your investment charter, online file storage, etc.
- Thought leadership and advocacy showing that the advisor is an active contributor to industry development and that the advisor can update your committee on current legislation and trends impacting your plan.
- Full and open disclosure of all sources of fees received in writing on a direct and/or indirect basis.
Selecting the right retirement plan advisor through a structured evaluation process is the best way to create a greater positive impact on the cost, value and effectiveness of your organi­zation's employee benefits package.