For many employers, overtime is a tricky issue. Should you offer it to all employees? Only hourly employees? How much time should they work before they are eligible? Effective January 1, 2020, this will be decided for any employers struggling to classify overtime status. Last September, the U.S. Department of Labor (DOL) announced a final rule to make 1.3 million American workers eligible for overtime pay under the Fair Labor Standards Act (FLSA). This final rule will reclassify employees across dozens of industries, though it will have the most impact on those falling below the newly designated salary threshold.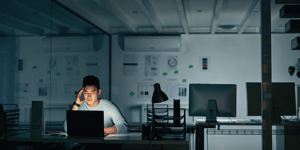 The overtime rule has implications for the minimum salary threshold, which is what makes an employee eligible for overtime. The minimum salary threshold for "white collar" exemptions from overtime will increase from $455 per week ($23,660 annually) to $684 per week ($35,568 annually) (American Payroll). The ruling will additionally allow employers to use bonuses, commission, and incentive payments paid at least annually to be in consideration of the minimum salary threshold. All employees who are paid a salary falling below this holistically considered salary threshold will be categorically non-exempt, or in other words, eligible for overtime for all hours worked over 40 in a workweek. The DOL final rule will not target people within the gig economy or short-term contract workers.
The DOL estimates that approximately 1.3 million additional workers will now be eligible for overtime based on the new standards. Employers should consider auditing their wage practices to ensure that in 2020 all non-exempt employees are being properly paid overtime to avoid high-penalty FLSA claims. Employers in states with more stringent overtime standards, such as California, should continue complying with their state wage laws, as the FLSA does not preempt any stricter state laws. Because there is variation in stricter states, it is prudent for employers to research and discuss with counsel before assigning changes to employees' regular rates, since those must be in compliance with the DOL's new rule.
"For the first time in over 15 years, America's workers will have an update to overtime regulations that will put overtime pay into the pockets of more than a million working Americans," said Acting U.S. Secretary of Labor Patrick Pizzella. "This rule brings a common-sense approach that offers consistency and certainty for employers as well as clarity and prosperity for American workers."