We've all been there. You've gotten deep into the job interview process, and then you're face-to-face with the awkward question: would you share your previous salary?
Whether the question rears its head in a digital application or during initial in-persons, none of us like answering it. Many people, especially young people, are less committed to their employers and seek new jobs every few years in order to rapidly spike their salaries, yet having to confront the pay question is never comfortable.
Why Pay-History Bans Exist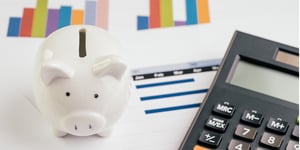 To date, there are 17 state-wide bans on potential employers inquiring about pay history, as well as 19 local bans. The goal of these bans is to end the cycle of pay discrimination, as well as the cycle of low-earning and poverty.
Everyone knows that it has long been illegal for employers to pay different wages to men and women for the same work, but despite this, the wage gap between men's and women's earnings persists. One 2019 PayScale report found that women still make only $0.79 for each dollar men do. A Bureau of Labor Statistics (BLS) analysis discovered that in 2018, median weekly earnings for female full-time wage and salary workers was 81% of men's earnings. When it comes to minority women and women of color, the pay gap is even more pronounced. The salary history ban is designed to put a stop to that, and begin to repair the damage it has caused.
Pay-history bans allow people who have experienced historically low pay or pay discrimination to have a fresh start when they come in to interview. Some bans go even further than merely blocking pay history questions. A few also prohibit an employer from relying on an applicant's pay history to set compensation if discovered or volunteered; others forbid an employer from taking action against employees who choose to discuss pay with coworkers.
Navigating Pay History
It's important to ensure your hiring team is educated and aware of pay-history regulations. Read on for thought-starters on what your team can do to make sure you are compliant with these laws.
Audit and review recruiting materials.

The first step for many employers is to audit and remove any recruiting materials that ask salary-history questions in states where this is illegal. This includes but is not limited to digital applications, printed materials, and interview scripts.

Develop alternate methods for assigning salary.

Your HR and recruiting teams should be focused on finding the right candidate for the job, not necessarily the one who has the right salary profile or history. Asking questions about a candidate's comprehensive experience, previous tenure, and education can be smarter ways to determine what is fair when discussing salary. Using a junior, mid-level, senior, coding model can help your team develop salary ranges that are fair.

Foster a culture of transparency.

If it makes sense for your organization, it's not a bad idea to share salary ranges for each job internally. This will help employees feel confident that their compensation is fair in relation to their colleagues'.
How does your team successfully recruit and address salary within pay-history bans? Share this link on social using the buttons below and get the conversation started.