When we hire younger employees and then worry about retaining them, it is pretty evident these days that perks could make or break your results. Competing during a talent shortage changes the game and requires employers to understand the benefits that are important to these generations. We all know that salary is not the primary reason for leaving a job.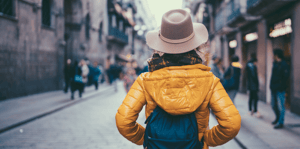 You may have heard that Target is expanding a number of its family-friendly benefits, including paid leave and caregiving benefits, to the 350,000 full- and part-time hourly employees at its stores, distribution centers and headquarters. Since a high percentage of these employees are millennials and Gen Z, I think that gives us an immediate perspective of the way changes are impacting us in our own backyard.
Time off for new parents and other caregivers is just one of the perks that will be coveted and more the norm in 2020. Employers offering paid parental leave increased significantly between 2016 and 2018 for every type of parental leave, according to the Society for Human Resource Management's annual benefits survey. Increases have been steadying this year, including paid paternity leave, adoption, foster child and surrogacy. Not only are employers stepping up on their own, but legislation for paid leave is growing—California, Rhode Island, New York, New Jersey, Washington, Massachusetts, the District of Columbia, and now Connecticut seem to be on track to offer paid family leave to workers.
We should not be surprised. Though we shouldn't make assumptions about generations in reference to behaviors, interests, and values, the lifestyles of most millennials break the outdated rules about who stays home with the kids. While the number of companies offering paid parental leave is increasing, some dads still report in surveys that they face discrimination at work for taking time off, and women are concerned about losing ground in their career growth. In December 2018, results in a survey of 1,036 employed parents in the U.S, Expecting More Than a Baby: Closing the Employee Experience Gap for Working Parents, most parents said they would have taken a longer parental leave if they had seen co-workers do so (72 percent of men and 56 percent of women). And more than half of all respondents (57 percent) said they would have treated their leave differently if they'd had manager support.
Of course, not all millennials have started a family, so what other perks might be of interest to this generation of employees?
Where and when I work. Millennials want to work from home or work varying hours. They also like time to work with their team on projects in a comfortable environment. Many organizations now offer some type of telecommuting, either on a full-time, part-time or ad-hoc basis. Keep in mind that millennials are very social and collaborative, preferring team projects. You may want to consider renting workspaces which can be flexible, used on occasion or regularly scheduled, like Norfolk's new Gather, with stylish spaces that draw millennials.
It probably will not be surprising for millennials to request paid sabbaticals in 2020. The term sabbatical is probably most familiar to employers in respect to time off for pursuing educational courses, write a book, or just take a break from a stressful situation. Millennials may want a sabbatical to explore Iceland, work on a farm in Alaska, or take an extended honeymoon after a destination wedding.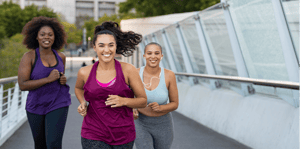 Support my health and fitness goals. On every survey, a majority of millennials put company-paid gym membership or access to an onsite fitness center on their wish list. Making easy, affordable access to exercise benefits both your employees and your business. They also want incentives for achieving their fitness goals. Incentives can range from qualifying for a drawing for completing a health assessment to reductions on health insurance premiums for certain tasks. Even small businesses can stack the kitchen or vending machines with healthy snacks such as fruit or nuts at low cost and make millennials and Gen Z employees happy.
To decrease the burden of a wellness program for our clients, we recently partnered with a local open technologies company, Concursive, to launch an app, The Wellness Team, which allows co-workers to build a team and develop their own wellness program and incentives while integrating Fitbit and Apple Watch. This meets that desire of millennials for fitness, teaming and competition!
Help me with this college debt and my financial decisions! With student debt soaring, more employees are looking for help from their employers to tackle their financial obligations. Millennials and Gen Z will both expect employers to offer some type of financial benefit to cover college debt. The average person leaves school with $30,000 in loans and nearly 20 percent of graduates owe more than $100,000. A growing number of employers have added student loan perks to their benefits package.
I want to make a difference so give me time to help the world. According to JWT Intelligence, some 60 percent of Gen Z say they want to change the world for the better while only 39 percent of millennials say the same. 76 percent of millennials are concerned about our impact on the planet. These employees will appreciate paid time off for volunteering or opportunities to participate on boards or community volunteer programs such as Kiwanis, Rotary or Jaycees.
Whatever perks you consider, get creative and think about individual needs. In addition to help with debt, most Gen Z employees, the pragmatic realists, understand how hard they will be working in their careers and will view career development with post-undergraduate certifications and degrees a perk they will use. Another perk that we hear is an inexpensive draw for these generations is ID theft protection. Maybe it makes sense to offer monthly perks such as light rail tickets or reimbursement for Uber or Lyft to attend events, a way to connect them to the community. Some employees need respite or help caring for aging parents or sick children when they can't be taken to the regular daycare. While millennials defer childbearing, they substitute affection on their pets, with more and more employers offering pet insurance.
If you are finding Gen Z and millennial employees are not interested in your benefits, ask them to participate in the discussion and find new ways to educate and engage them. Financial savings plans such as 401(k) or IRA programs are often ignored by millennials and Gen Z employees because retirement seems so far away, or they may just not appreciate the value. You might want to think about how competition and technology in a gaming program can inspire employees to act on their retirement planning.
The bottom line is that if you are struggling to gain and retain the talent you need, it is probably time to look at your perks. Contact your local UBA Partner Firm to talk about perks for millennials and Gen Z that can support your employee benefit program.