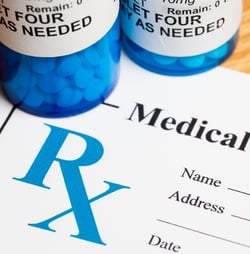 UBA recently released new pharmacy data from the 2014 UBA Health Plan Survey which shows a significant increase in the use of 4-tier plans. UBA also released the findings related to pharmacy copay design. Not surprisingly, the majority (67.8 percent) of prescription drug plans utilize copays. Many used to offer copay only; in the last five years, however, most plans required the patient to pay coinsurance after the copay. UBA's survey shows that, since 2010, the number of 2-tier plans with a prescription copay only (no coinsurance) decreased 42.9 percent, and the number of 3-tier plans with a copay only decreased 20.6 percent.
Surprisingly, median copays in 2-tier plans stayed flat the last three years at $10/$30. The median copays in tiers 2 and 3 of 3-tier plans, however, increased 16.7 percent and 10 percent respectively, from 2013 to $10/$35/$55. Four-tier plans have median copays of $10/$35/$55/$100.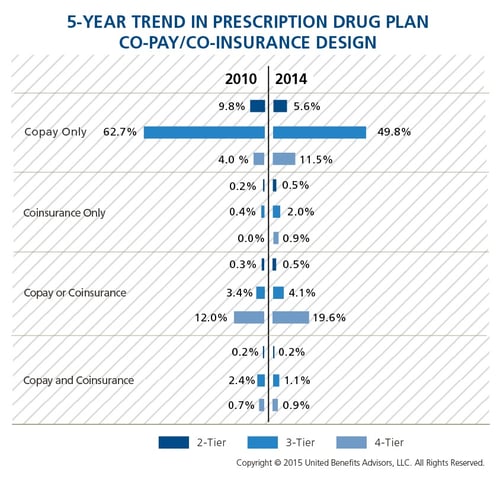 Read UBA's full press release for the latest commentary from UBA Partners on these trends.
Download the UBA Health Plan Survey Executive Summary with complete findings on plan design and costs by region, industry and employer size.