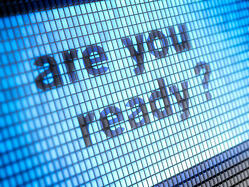 As our recent press release addressed, DOL audits are on the rise. Not many things incite more fear than receiving a notice that you're about to have an audit, especially from the DOL. The Department of Labor (DOL) is a cabinet-level department of the U.S. federal government responsible for occupational safety, wage and hour standards, unemployment insurance benefits, re-employment services, and some economic statistics. It is headed by the U.S. Secretary of Labor.

Regardless of how sound your company's business practices may be, a DOL audit needs to be dealt with professionally and expediently. Every organization should be prepared so that this potential disaster can be handled with confidence. Our recent blog covered the first three things to do when you receive an audit notice (hint: the worst thing you can do is ignore it!).

According to Jeff Hadden, Partner at LHD Benefit Advisors (a UBA Partner Firm), it takes approximately one to two weeks, depending on the size of the business and how well they are organized, to properly prepare for a DOL audit. Part of that preparation is building an audit binder with known documents. You won't just hand over the binder, but it will be an excellent repository.

Michael J. Cramer, JD, Compliance Officer at Beneflex Insurance Services (a UBA Partner Firm), says that ideally, the employer should keep these documents as hard copies in addition to any electronic copies. That way, if the employer maintains its own document files, then it is not at the mercy of their vendors should they need a certain document in a hurry.

Deanna Johnson, Director of Compliance at Benefit Insurance Marketing (a UBA Partner Firm), says not to forget that if you have a grandfathered plan, make sure you have year-over-year documentation to support that. The document request can be very burdensome on the employer, depending on whether they've prepared in advance for the audit or if they have the personnel and financial resources to comply with it. Cramer says that compiling the necessary documents isn't just a drain on both those resources, it also takes a significant amount of time.

To prep your team and minimize resource drain, UBA is offering new white paper that can help employers:
Learn how to audit-proof your company
Avoid the worst mistake you can make
Conduct a mock audit
Get an auditor out of your office as quickly as possible
After downloading the new UBA white paper "Don't Roll the Dice on Department of Labor Audits," be sure to also request UBA's audit checklist and sample interview questions!