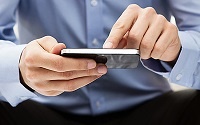 Many employers have invested in benefits administration systems to streamline their processes and connectivity with payroll systems as well as external vendors. From an efficiency and reporting perspective, this works wonderfully. However, when it comes to leveraging that technology for open enrollment and benefits communication, there can be gaps that limit effectiveness.

Our recent survey found that while technology plays a big role (47 percent of surveyed employees used a platform to enroll in their benefits), only 15 percent used an online tool to learn about their options. The good news is that of those who sought information, 90 percent found that interactive digital experience to be helpful.

The question then is, how do we encourage employees to seek information about the benefits available to them?

In a previous blog post, we talked about the power of personalization. Employees want the ability to customize their benefits package to meet their needs. This can seem challenging if your enrollment experience is limited to a simple (or overly complex) menu of benefits, only accompanied by the ability to elect participate, or waive (some may include links to product information). From a data perspective, this can be a seamless HR experience—but is it a great experience for employees?

There are several ways to create a better employee experience and your UBA advisors and vendor partners can help.

When you are planning your next open enrollment, ask your benefits administration partner what, if any, benefits communication tools they may have. Some platforms have started to incorporate dynamic video and animated presentations that help personalize the enrollment experience. Highlight these tools to your employees as part of the pre-enrollment communication package.

Insurance providers and other vendors are also great resources. Insurers may have product calculators to help employees determine coverage amounts that make sense for them. They may also have videos as well as single sign-on links that provide employees additional information. The same types of tools may be available from other vendors, such as health savings account (HSA) administrators.

Consider one-to-one employee meetings with a benefits counselor. Eighty-six percent of surveyed employees said they want a clearer explanation of benefits choices, and 80 percent want one-on-one time. Remember, your employees learn differently, and many could benefit from having a personal conversation about their needs. In many cases, it is possible to work with a carrier, or vendor, that can actually conduct the meetings and enroll employees on the benefits administration platform. The one-on-one meetings help employees learn about options specific to their circumstances, and the on-site representative can help guide them on how to use the system. This can also be an opportunity to update employee information such as dependents, beneficiaries, and contact information.

Successfully blending personalized benefits communication strategies with benefits administration technology can help increase employee engagement and streamline your processes.