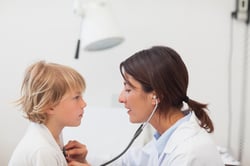 In March, the U.S. Department of Labor (DOL) updated its model Premium Assistance Under Medicaid and the Children's Health Insurance Program notice, otherwise known as the CHIP notice. (This update is standard process, and usually happens biannually.)
What is the CHIP notice? It provides information to employees applying for premium assistance, including how to contact their state Medicaid or CHIP office. Here is the most updated version.
For more information about this change, contact your local UBA Partner Firm.