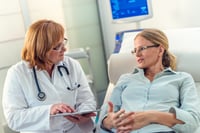 Two tri-agency (Internal Revenue Service, Employee Benefits Security Administration, and Centers for Medicare and Medicaid Services) Interim Final Rules were released and became effective on October 6, 2017, and will be published on October 31, 2017, allowing a greater number of employers to opt out of providing contraception to employees at no cost through their employer-sponsored health plan. The expanded exemption encompasses all non-governmental plan sponsors that object based on sincerely held religious beliefs, and institutions of higher education in their arrangement of student health plans. The exemption also now encompasses employers who object to providing contraception coverage on the basis of sincerely held moral objections and institutions of higher education in their arrangement of student health plans. Furthermore, if an issuer of health coverage (an insurance company) had sincere religious beliefs or moral objections, it would be exempt from having to sell coverage that provides contraception. The exemptions apply to both non-profit and for-profit entities.

The currently-in-place accommodation is also maintained as an optional process for exempt employers, and will provide contraceptive availability for persons covered by the plans of entities that use it (a legitimate program purpose). These rules leave in place the government's discretion to continue to require contraceptive and sterilization coverage where no such objection exists. These interim final rules also maintain the existence of an accommodation process, but consistent with expansion of the exemption, the process is optional for eligible organizations. Effectively this removes a prior requirement that an employer be a "closely held for-profit" employer to utilize the exemption.

Employers that object to providing contraception on the basis of sincerely held religious beliefs or moral objections, who were previously required to offer contraceptive coverage at no cost, and that wish to remove the benefit from their medical plan are still subject (as applicable) to ERISA, its plan document and SPD requirements, notice requirements, and disclosure requirements relating to a reduction in covered services or benefits. These employers would be obligated to update their plan documents, SBCs, and other reference materials accordingly, and provide notice as required.

Employers are also now permitted to offer group or individual health coverage, separate from the current group health plans, that omits contraception coverage for employees who object to coverage or payment for contraceptive services, if that employee has sincerely held religious beliefs relating to contraception. All other requirements regarding coverage offered to employees would remain in place. Practically speaking, employers should be cautious in issuing individual policies until further guidance is issued, due to other regulations and prohibitions that exist.

For comprehensive background on the contraception mandate as well as information on who could object and how, please view UBA's ACA Advisor, "Contraception Mandate Rolled Back for Employers".