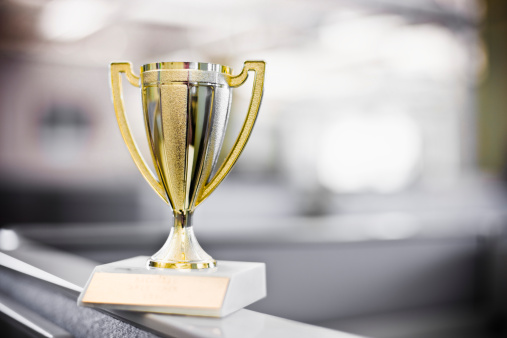 Indianapolis, Indiana [August 25, 2014] -- United Benefit Advisors (UBA), the nation's leading independent employee benefits organization, has announced the winners of its annual "UBBIE" Awards (pronounced you-bee) for 2014. The UBA UBBIE Awards celebrate people and organizations who exemplify the UBA spirit of "Shared Wisdom. Powerful Results.®" and recognize innovation, quality of work, professionalism, and contributions to programs that enhance business practices for the greater good of the entire organization. Award recipients must contribute to the development of resources and education necessary to help employers effectively manage their employee benefits and assist in the recruitment and retention of the best people. The award honors Partner Firms, Principals, agency staff, Strategic Partners, and UBA staff who have demonstrated significant achievements toward their involvement with UBA. An UBBIE award is the highest recognition within the UBA organization.
The UBBIE Award winners were announced at the 2014 UBA Meeting & Expo at the InterContinental Chicago O'Hare hotel in Rosemont, Illinois, which had an attendance of more than 400 employee benefit and financial advisors and Strategic Partners. This annual event is an opportunity for UBA thought leaders to discuss the rapidly changing benefits industry and what is required of successful advisor firms looking to stay ahead of emerging trends. UBA congratulates the following UBBIE Award winners:
UBA Strategic Partner of the Year: Sun Life Financial
The Strategic Partner that wins this award has established a unique UBA product or offering that has been successful in 2013. The Strategic Partner is eager to interact with UBA Firms, participates in UBA national and regional meetings, keeps product information current, and appreciates the relationships they have with UBA Firms. It exhibits flexibility and a willingness to consider individual Partner needs by responding with educational opportunities, marketing and knowledge resources, and innovative solutions. The Strategic Partner always gives priority to their relationship with UBA and there is significant growth of UBA Partners' books of business with them in 2013.
UBA Partner Firm of the Year: HORAN
The UBA Partner Firm award recipient is a leader in their market and in UBA. It's a Firm that you would want to read about in an insurance publication. It captures the spirit of UBA, consistently promotes the benefits of their UBA relationship, and helps to create a positive impression of the organization in their local market. It adopts UBA products, services, and participates in UBA surveys and Biz Metrics report to contribute to the greater good of the entire organization. The Firm is well respected by UBA Partners and staff. It's aggressive -- not satisfied with the same old book of business. Finally, it's well established and has a widely known value proposition.
Principal of the Year: Mathew Augustine, Hanna Global Solutions
In order to receive this award, the Principal's Firm had an excellent year of growth. He or she developed a great team while challenging the norm and pushing into uncharted areas in order to expand their Firm's reach. He or she actively participates in UBA and clearly demonstrates the spirit of the UBA culture. The Principal routinely gives back to the UBA community by unconditionally sharing knowledge and resources with other Partner Firms, regularly attends meetings, participates on committees, and contributes to discussions to educate and assist fellow UBA peers. He or she improves the value of the organization by responding to general surveys and questionnaires to provide feedback and evaluations. The Principal has a strong relationship with the Partners, UBA staff and Strategic Partners. He or she is a leader in their city with entrepreneurial qualities, creativity, boldness, excitement, and motivation.
UBA Partner Firm Staff Member of the Year: Mim Minichiello, EBS Capstone
This person is a non-Principal, yet is an indispensable employee at a UBA Partner Firm who helps drive growth for both the agency and its employees. He or she shares case studies and successes with their UBA peers while also leveraging UBA's wisdom and resources to help their clients better manage their benefits programs. This person gives back to the UBA community by unconditionally sharing knowledge and resources with other Partner Firms through forums and interactions at UBA meetings. In addition, he or she is active in the community (local market).
UBA Staff Member of the Year: Kyle Hubbard, Software Developer
In order to be recognized in this category, the UBA staff member needs to live and breathe UBA 24/7. Although the staff member may not be visible to Partners, he or she is the glue of the entire organization. This person's expertise and wisdom is the business of UBA and he or she touches nearly every program UBA offers and impacts every UBA Partner. The UBA staff member should be the "go-to" person for anything and either have the correct answer, or find a solution. This staff person is truly one of a kind, is dedicated to UBA as both a professional and mentor, and is a role model representing the unconditional sharing and collaboration that is the foundation of UBA.
"While I'm flattered to receive the UBBIE Award for UBA Staff Person of the Year, I think it represents more than just me. It reflects the team spirit and winning attitude of our entire organization," said Kyle Hubbard, Software Developer at UBA. "I am very fortunate to have such great coworkers and an amazing supervisor who help me to be the best at what I do. After being with UBA for more than seven years, I realize how blessed I am to be here. It's a great company with great employees and great Partners!"
ABOUT UNITED BENEFIT ADVISORS
United Benefit Advisors is the nation's leading independent employee benefits advisory organization with more than 200 offices throughout the United States, Canada and the United Kingdom. As trusted and knowledgeable advisors, UBA Partners collaborate with nearly 2,000 fellow professionals to deliver expertise, thought leadership and best-in-class solutions that positively impact employers and make a real difference in the lives of their employees and families. Employers, advisors and industry-related organizations interested in obtaining powerful results from the shared wisdom of our Partners should visit UBA online at http://www.UBAbenefits.com.