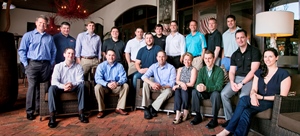 Corporate Sales Training Initiative Is Unique Within the Health Benefits Industry
United Benefit Advisors (UBA), the nation's leading independent employee benefits advisory organization, is pleased to announce its continuation of the highly successful UBA University Producer Academy. Launched last year, this type of training is the only one of its kind being offered at this high a caliber in the country.
Last year's inaugural program was so popular that registration for this year's academy sold out within days of being offered. For 2015, the training process has been fine-tuned from last year while still turning good producers into great ones and great ones into industry leaders.