We've rounded up the most popular UBA blogs of 2014, which have garnered thousands of views.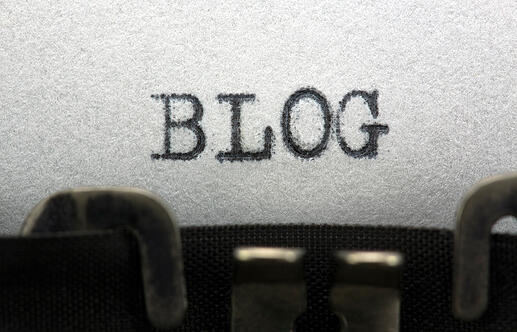 10. UBA Releases 2014 Health Plan Survey Executive Summary.
Recent survey data from the 2014 United Benefit Advisors Health Plan Survey, the nation's largest health plan survey, shows that employers continue to shift a greater share of expenses to employees through out-of-pocket cost increases and reductions in family benefits, as well as delay many effects of the Patient Protection and Affordable Care Act (PPACA) by utilizing an early renewal strategy. More
9. Out-of-Pocket Limits: Inclusions/Exclusions, Multiple Out-of-Pocket Limits, EHBs for Large Group/Self-Insured Plans.
UBA broke down all the details related to out-of-pocket limits here, here and here.
8. Feeling Sick about PPACA Penalties?
Understanding the penalties for not offering adequate coverage under the Patient Protection and Affordable Care Act (PPACA) is tricky for many employers. Use UBA's chart to see if your company will have to pay a penalty. More
7. Can Employers Assist Employees with Premiums for Individual Plans?
On November 6, 2014, the collective Departments of Health and Human Services (HHS), Labor (DOL) and the Treasury released three Frequently Asked Questions (FAQs) directed at employer payment plans for the purchase of individual insurance. While the departments had previously released several other pieces of guidance about these arrangements, this latest round exclaimed an emphatic no! More
6. IRS, HHS Release Additional Final Regula
tions.
The Department of the Treasury and the Internal Revenue Service released the final employer-shared responsibility ("play or pay") reporting rules. More
5. IRS Allows Additional Section 125 Change in Status Events.
On September 18, 2014, the Internal Revenue Service (IRS) issued Notice 2014-55 which allows employers to amend their Section 125 plans to recognize several new change in status events. More
4. Self-Funded Health Plans Must Obtain a Health Plan Identifier.
To meet federal requirements, large health plans must obtain a national health plan identifier number. More here and here.
3. EEOC Files Suit Over Wellness Program.
The Equal Employment Opportunity Commission (EEOC) has sued an employer because the penalty it applied for not participating in its wellness program was, in the eyes of the EEOC, so high that participation was not, as a practical matter, "voluntary." Under EEOC rules, an employer may conduct medical examinations, which includes obtaining medical histories and blood draws, only in limited situations. One of those permitted situations is a voluntary wellness program. Because the program did not qualify as "voluntary," the questions employees were asked about their health on a health risk assessment, a blood draw, and a range of motion assessment violated the Americans with Disabilities Act (ADA), according to the EEOC's Complaint. More
2. Funding Concierge Medicine Costs with HSAs/FSAs.
Most of us have heard of "concierge medicine" and it's gaining popularity, especially among executives. As more people enroll, more questions are popping up that we haven't heard before. One of the most frequent questions we've heard is, "Can I fund the cost of the concierge with my health savings account (HSA) or flexible spending account (FSA)?" More
1. Skinny Plans and Minimum Value: Do these plans really pass the test?
Many employers are looking at ways to keep their costs for medical coverage low, but still meet the requirements of the Patient Protection and Affordable Care Act (PPACA). These plans, often referred to as "skinny plans," may only cover preventive services or may cover everything but inpatient or outpatient hospital services. More
---
Be sure to subscribe to the UBA blog to stay on top of all the latest PPACA compliance information from UBA's many Partners and experts.