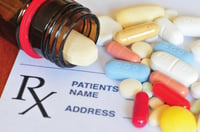 Entities such as employers with group health plans that provide prescription drug coverage to individuals that are eligible for Medicare Part D have two major disclosure requirements that they must meet at least annually:
Provide annual written notice to all Medicare eligible individuals (employees, spouses, dependents, retirees, COBRA participants, etc.) who are covered under the prescription drug plan.
Disclose to the Centers for Medicare and Medicaid Services (CMS) whether the coverage is "creditable prescription drug coverage."